Life Drawing (2018-2019, inks, watercolour, charcoal and colour pencils)

I enjoyed Life drawing as I was able to reference from a real life model. It helped me understand the how the human body looks at different angles. The distortion of certain body parts in various perspectives. The colours brightened up the poses and colour is attractive to the eyes. In photoshop I edited each one to enhance some of the shading that was subtle and made the colour pop from the white paper.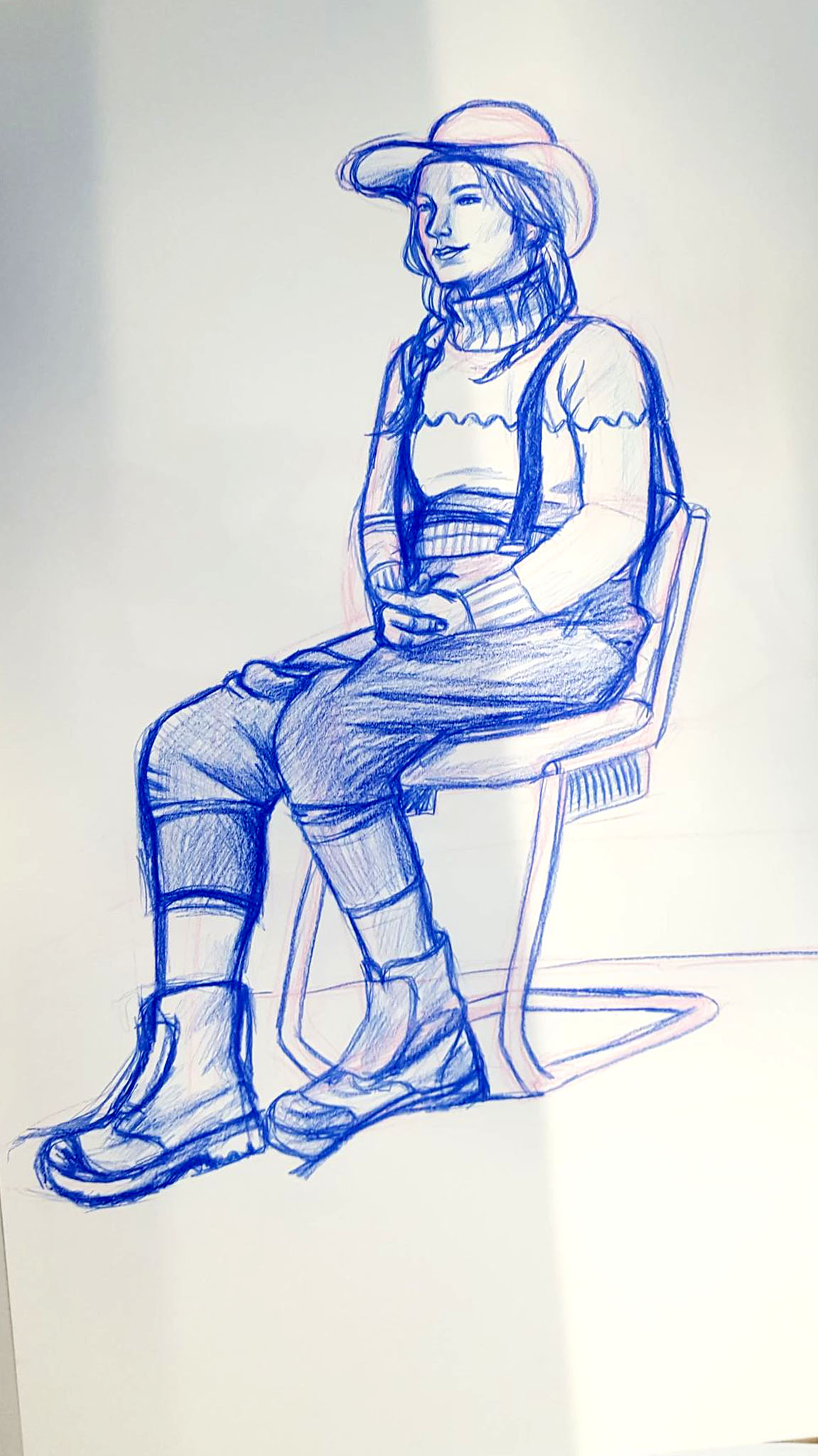 Model Illustrations (2019, inks and colourpencil)
These illustrations were made from distortions I made in photoshop of photos that were me and the life model. Using the exaggerations of each character I illustrated them in a comical style that tends to use similar disfiguration.